Join us for a memorable dining experience @ SkyLounge at Brunei International Airport topped with award-winning service by RB cabin crew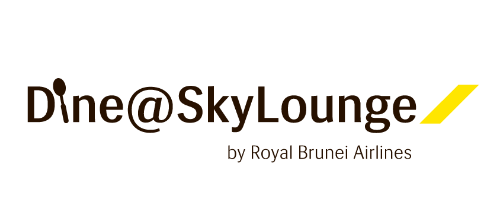 Enjoy mouthwatering dishes especially curated for the occasion. New dates announced.
Dates
Pricing*
Saturdays
27 February
6, 13 March
BND48 (Adult)
BND20 (Child)
*10% off when you book with Royal Brunei Visa Card by Baiduri Bank
Limited seats, sold on first come, first serve basis.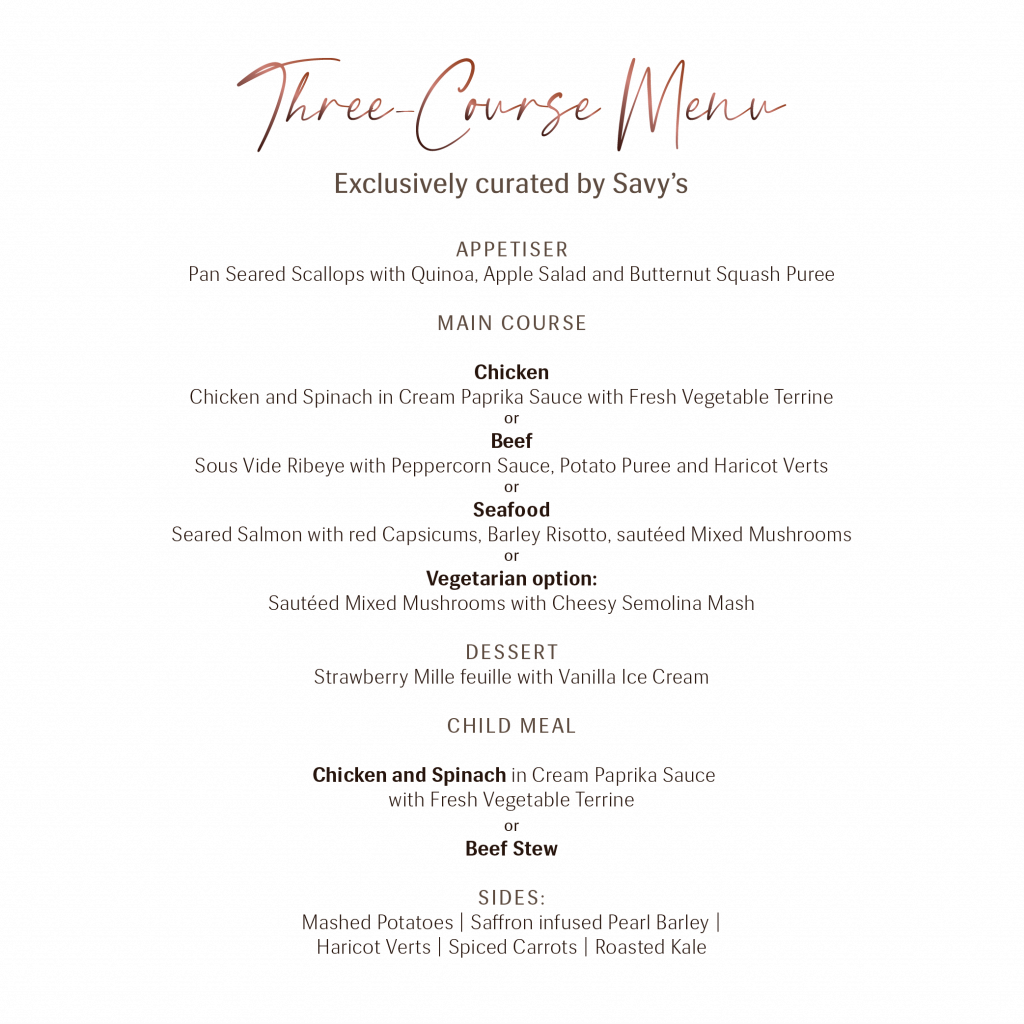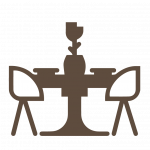 Curated three-course menu at RB Sky Lounge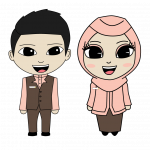 Award-winning service by RB Cabin Crew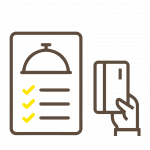 Advance payment & menu selection required upon booking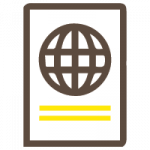 Valid identification is required for security process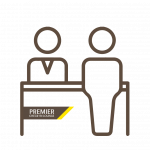 Check-In at Premium Check-In Lounge from 6:30pm to 8:00pm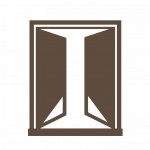 Access to restricted area at the airport is from 7:00pm to 10:30pm
Last order at RB SkyLounge 8:30pm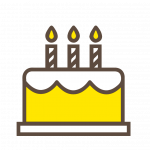 Let us know if you'd like to celebrate a special occasion (birthday, anniversary, etc.) at RB Sky Lounge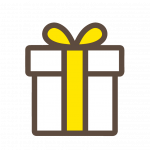 Exclusive RB Merchandise available for sale
Frequently Asked Questions (FAQs)
What are the key times for the event?
Check-in counters open from 6:30pm to 8:00pm
Access to restricted areas at the airport open from 7:00pm to 10:30pm
RB Pop Up booth and Airport shops open from 7:00pm to 10:30pm
Last order at Sky Lounge will be at 8:30pm.
The event will end at 10:30pm.
Can I save a table and pay later?
There is no waitlist for this product. All guests are required to make payment and provide identification details upon booking to enable confirmation and firm booking.
Do I have to book my menu in advance?
Yes, option for main course selection is required in advance. Selection must be made during booking.
I have specific food allergies, how do I let you know?
Please inform our reservation team in advance during booking and we shall assist accordingly.
Can my booking be refunded and transferred?
All bookings are non-refundable and non-transferrable.
Is date change allowed?
Date change is not allowed for this event.
How does table allocation work?
Guests are ideally seated in a group of 2, 4, 6 or 8 people. Maximum space for guests to be seated together is in a group of 8. Please contact us for bookings of other table sizes.
Can I choose my seat?
Seats for the event shall be assigned by our reservation team for health and safety reasons.
Will I earn Royal Skies miles with Dine @ SkyLounge?
Guests who are using their RB Visa Cards by Baiduri Bank will earn Royal Skies miles. Payment via any other bank cards or methods will not earn Royal Skies miles.
Is there any dress code requirement?
There is no specific dress code requirement for guests to enter SkyLounge. However, we ask guests to dress appropriately.
Do I need to provide my identification cards?
Yes, it is mandatory for guests to provide an identification number for booking and the physical ID during check-in at Brunei International Airport before proceeding to SkyLounge. Guests can either provide a valid:
Brunei Identification Card or
Passport or
Brunei Driver's License
Guests are required to use the same identification details for booking and during check-in. Guests under 12 years old without any identification documents will be under the dependent of the accompanied family members.
How do I get access to Sky Lounge?
Guests are required to scan the QR code for BruHealth registration before entering Brunei International Airport. Temperature checks will also be done at the entrance.
Guests may then proceed to check-in at our Premium Check-in counters. At check-in, guests are required to submit their identification for identity verification checks and seating allocation. Guests will then be given temporary 'Special Pass' which needs to be worn at all times upon entering the restricted areas inside Brunei International Airport.
At the airport police security point, guests' identification will be temporarily retained for a period of the event.
Final QR code scanning for BruHealth registration is required before entering RB SkyLounge.
At the end of the event, each guest shall exchange their temporary 'Special Pass' for their identification which was temporarily retained.
Do I have to go through security screening at the airport?
Yes, all guests are required to undergo security screening before entering the restricted areas inside Brunei International Airport. Guests are reminded to comply with RB's Dangerous Goods restrictions.
What safety guidelines are there?
The event follows government guidelines, RB's highest standards and stringent standard operating procedures in place to ensure the health and safety of our staff and guests. There will be no inbound or outbound flights during operating hours to ensure there will be no contact between guests and flight passengers.
Face masks are not mandatory, however we encourage guests to wear their own should they wish.
We'd like to remind all guests to constantly self-monitor and refrain from going to public places if you fell unwell or show any intermittent symptoms of fever, cough or breathlessness.
Is there a prayer room available at RB SkyLounge?
Yes, a prayer room is available at RB SkyLounge as well as inside Brunei International Airport.