Introducing our new Guest Charter for all guests flying with us at this time
The health and safety of our guests and employees is of paramount importance to Royal Brunei Airlines. Working in partnership with stakeholders and governments we adhere to all guidance and policies in the countries we serve. This charter shares our approach for enhanced and precautionary measures for peace of mind and to help keep you safe when you travel with us.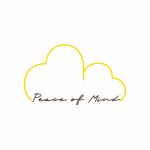 ✓ Peace of mind policies including fee free changes for all existing or new flights booked for travel until 31 December 2020.
✓ Royal Skies loyalty membership tiers extended for an additional year to 31 January 2022 and no mileage expiry until 31 March 2021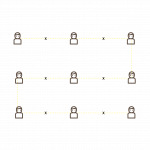 ✓ Check in and bag drop queues designed & functioning with 1-2 metre social distancing guidelines where feasible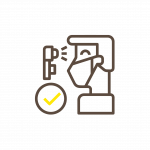 ✓ Pre-flight temperature screening inline with local government regulations
✓ Before every flight, our cabin crew and pilots have their temperatures taken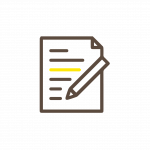 ✓ Health and travel history disclosure on arrival inline with local government regulations and requirements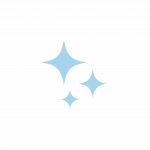 ✓ Check-in counters and priority boarding areas cleaned frequently throughout the day
✓ Hand sanitisers are provided at key checkpoints
✓ RB airport service teams wearing masks and gloves where appropriate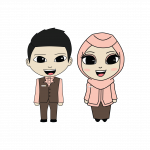 ✓ Clear and understood employee guidelines regarding wellbeing and not reporting for work in the event of illness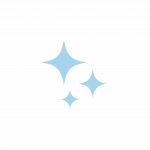 ✓ Thorough cleaning and disinfecting processes which include cabin cleaning and wipe down of all tables, seat trims and inflight entertainment screens together with headsets. Please view our demonstration video here.
✓ Special aircraft manufacturer-approved chemical disinfectant is used on hard surfaces of the aircraft such as the arm rests, chair, table trays, galleys and toilets.
✓ All headsets, pillows and blankets (used and unused) are removed after every flight
✓ On board disinfectant sprays, masks and hand sanitizers are available
✓ All aircraft are equipped with High Efficiency Particulate Air (HEPA) filters with similar performance to those used in hospital operation theatres. The cabin air is refreshed continuously through a control air conditioning and pressurization system and filters are replaced frequently
✓ Changes to meal services including light snacks (instead of hot meals) for flights less than 3 hours.
✓ All crew wearing masks and gloves when handling food and drink
✓ Seat allocation designed to maximize available cabin space, i.e. middle seats will only be allocated where necessary
✓ Revised onboard announcement explaining processes and procedures
✓ Wet tissues provided to all guests on all flights
Additional Guidelines
✓ Please be aware our policy requires all guests to bring and wear their own protective masks when boarding, in the aircraft cabin and disembarking effective from 12 May 2020. We recommend masks are worn at check-in, if transiting and when collecting baggage – this may be subject to individual airport regulations.
✓ Respect the personal space of others and observe social distancing guidelines
✓ Do not travel if you feel unwell or show any intermittent symptoms of fever, cough or breathlessness in order to prevent the risk of being denied boarding
✓ Frequent hand washing and high levels of personal hygiene
✓ Check government guidance and our dedicated COVID-19 page for the latest Brunei government information for travelling from or into Brunei.
✓ View IATA's precautionary guidelines travelers can take to fly safe here.