If you're the type to always go waterfall hunting when traveling to tropical destinations like Bali or Sri Lanka, what's stopping you from doing the same while you're here in Brunei?
The island of Borneo is home to some magnificent natural scenery and this includes waterfalls that are worthy of going up on anyone's Instagram feeds.
Visiting a natural flowing waterfall is easily one of the best therapeutic feelings and a wholesome way to appreciate nature in its raw and full-of-life state.
Already have your proper footwear, extra clothes, water and other essential hiking gear packed? Great – let's run through some of the waterfalls you should check out in Brunei:
SUNGAI APAN
Gaining in popularity as of recently is this 4-tier waterfall located in the Temburong rainforests. A guide is a must for this one, so ensure you reach out to your preferred tour operator for their Sungai Apan waterfall package.
Getting there is an approximately 40 minute ride by longboat, followed by a 20 minute hike through the rainforest to reach the first level of the waterfall. If you're feeling fit and up for the challenge you can proceed to hike and climb to the higher levels for more breathtaking views of the rainforest. Be sure to use a good pair of hiking shoes as the trail can be quite tricky and slippery!
OBBD WATERFALL
A visit to OBBD waterfall is often paired with a visit to Sg. Licak waterfall for those going on the Temburong Day package with any of the tour operators. This is an easy waterfall to get to, only consisting of a 5 minute trek from the river bank. Rope handles are provided for visitors to climb to the next level where there's a pool deep enough for a refreshing dip so you can cool down from the tropical heat.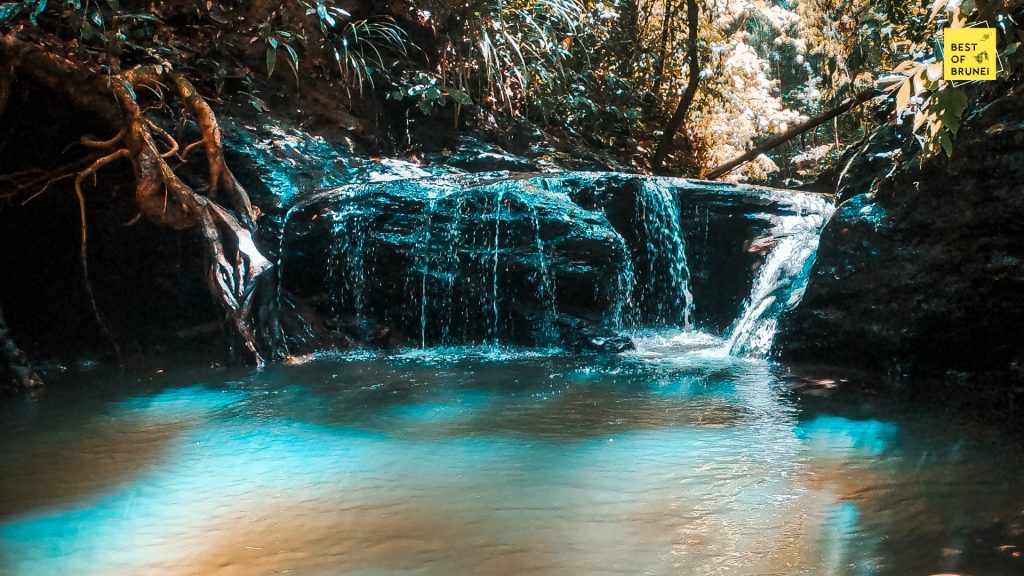 WASAI TERAJA
Gather your road trip buddies and set off on a 1-2 hour car journey to Labi using the Muara-Tutong highway (we recommend using a 4×4 if you have access to one). You'll first need to register yourself at the Police Station and just a bit further along the road will take you to the starting point of the trail at Teraja Longhouse where you'll need to pay a $2 entry fee per visitor. Though there are more than 40 waterfalls in Teraja, only 2 are accessible to the public which are both within an hour's hike. Wasai Teraja is a relatively straightforward hike and has a pool deep enough for a relaxing swim.
TOP TIP: ensure you bring insect repellent spray to handle leeches you may encounter during the hike!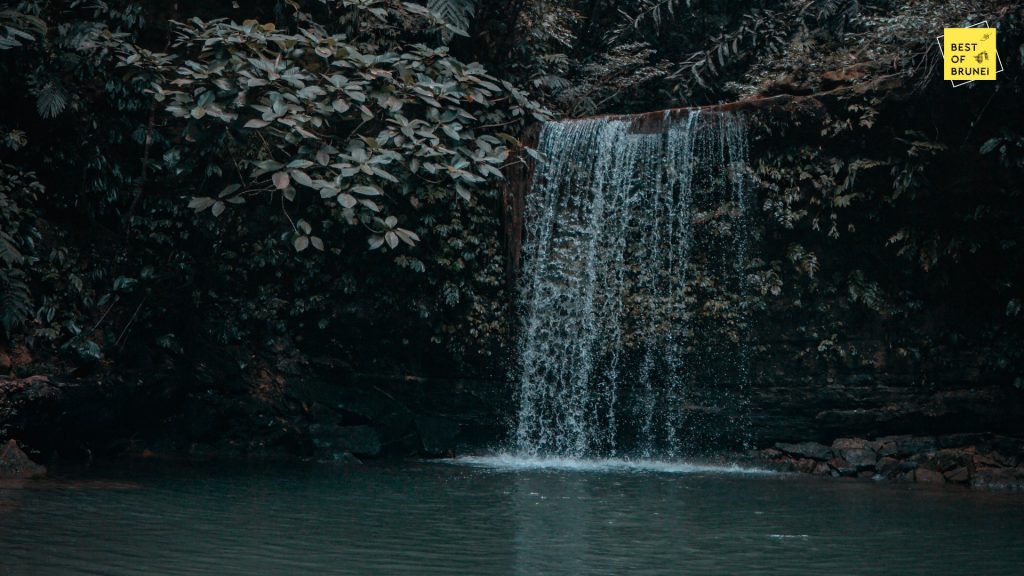 BUKIT DADAP
During Brunei's temporary closure of gyms and fitness studios earlier this year, many Bruneians turned to hiking as a way of staying physically fit during the pandemic. Bukit Dadap easily became one of the popular trails among many as you could pass through Gua Harimau, a fascinating cave, as well as a few waterfalls. One of the waterfalls even run down a declined slope which you can slide down for a dip in the small pool located at the bottom!
What's your favourite waterfall in Brunei? Share it with us by sending us a DM on Instagram (@royalbruneiair) or using the hashtag #BestofBrunei in your posts.