From 16 March 2022, there is a new enhancement for all Royal Skies members' accounts. Your existing PIN can no longer be used to access your Royal Skies account online and will be replaced with a password login.
The new password selected must have a minimum of 8 characters, containing an uppercase letter, a lowercase letter, a number and a special character (#$%&()*!).
If your email address on account is no longer valid, please email Royal Skies at [email protected] to update your account details.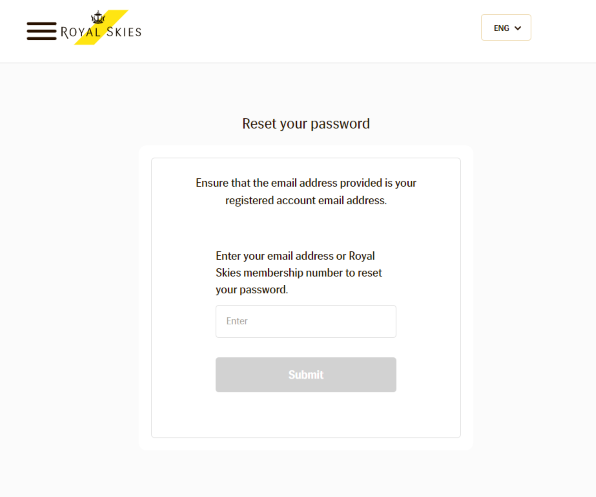 Step 2: Enter your membership number or email address
For email address, kindly ensure that the email address is not used across multiple Royal Skies accounts.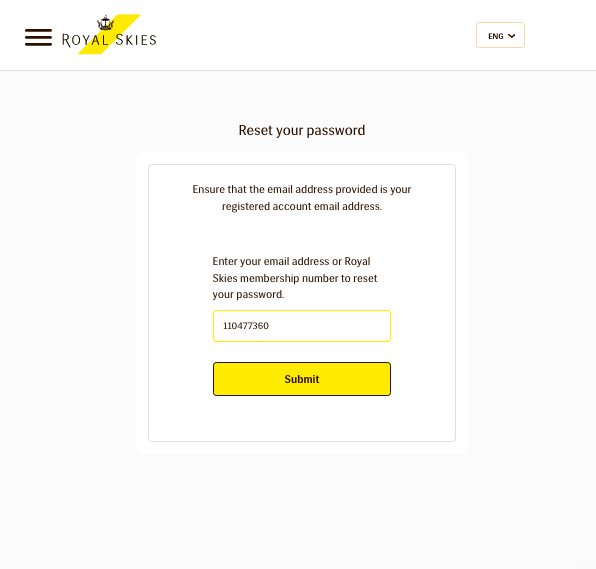 Step 3: Check your email and follow the instructions
Please check your inbox and junk folder for the email.