汶萊皇家航空是汶萊最主要的航空公司,創立於 1974 年 11 月 18 日,係由汶萊達魯薩蘭國政府全資擁有的獨立企業。
數十年來的成長

Soon after the beginning of the millennium, Royal Brunei Airline's Board and Management unveiled a bold and aggressive strategy to develop the airline's status as a world-class player. The plan was to make the organisation well-structured and dynamic.
At the same time, the airline would invest in a fleet renewal programme that would include both the acquisition of new aircrafts and the upgrading of its current equipment with the latest state-of-the-art technology. The core objective was to raise the levels of comfort and safety, two factors that are paramount to guests.
The delivery of two new Airbus A319 aircrafts in August and September 2003 marked the beginning of Royal Brunei's fleet renewal programme. Two more Airbus A320s were delivered in December 2003 and January 2004. In 2010, Royal Brunei Airlines leased six Boeing 777-200ER aircraft. In October 2013, Royal Brunei Airlines was the first Southeast Asian carrier to take delivery of the Boeing 787 Dreamliner aircraft. In September 2018, Royal Brunei Airlines unveiled their newest addition to the fleet - Airbus A320 NEO.
1970s
1975 年 5 月 14 日
汶萊皇家航空首飛航班 (目的地為新加坡),自起飛地點斯里巴卡旺市成功起飛,此航班採用的班機為波音 737-200QC。
目的地為亞庇的航班也在同天開始營運,而飛往香港的航班則於隔日開始營運。
1980s
1975 年 5 月 14 日:
汶萊皇家航空在營運機隊中加入第三座 B737-200QC Combi 客機,進一步拓展其飛往吉隆坡 (1981 年 12 月 12 日) 及雅加達的航線網路。
80 年代晚期購入三架 B757-200 客機,並推出飛往台北及杜拜的航空。
1990s
1990 年 6 月:
汶萊皇家航空購入機隊中前三架 B767-200ER 客機。
1990 年 11 月
11 月 21 日 — 汶萊皇家航空飛往倫敦蓋威克機場的首航航班起飛
1991 年 5 月:
5 月 14 日 - 汶萊皇家航空推出每週兩架飛往倫敦希斯洛機場的航班
採用福克 50 (Fokker 50) 客機來服務美里及納閩兩地,這兩個目的地對於汶萊石油及天然氣產業的成長相當重要。
2000s
2003 年 8 月 及 9 月:
汶萊皇家航空購入兩架全新的空中巴士 A319 客機。
2003 年 12 月及 2004 年 1 月:
購入兩架空中巴士 A320s。汶萊皇家航空旗下機隊共計有 6 架波音 B767-300s、2 架空中巴士 A320s 和 2 架空中巴士 A319s。
2004 年 5 月
2004 年 5 月 16 日;汶萊皇家航空推出每日飛往倫敦 (經杜拜) 的航班
2010 年以降
2010 年 6 月:
汶萊皇家航空全新租用的 777-200ER 商業營運航班 (從斯里巴卡旺市起飛,經杜拜飛往倫敦) 首次開航。
2012 年 5 月:
汶萊皇家航空正式推出每日飛往墨爾本的航班,此紀念航線推出一週年。
2012 年 10 月:
汶萊皇家航空「全新品牌定位之旅」進行第一階段:推出全新標誌及客機塗裝。
2012 年 12 月:
12 月 6 日:汶萊皇家航空成為東南亞地區第一家擁有女性機長的國家航空公司:Sharifah Czarena Suriany Syed Hashim 機長
2013 年 7 月:
汶萊皇家航空推出 iPad mini 商務艙服務 — 全球首家採用 iPad mini 作為機內娛樂設備的航空公司。搭乘飛往曼谷、香港、吉隆坡、上海及新加坡航線的商務艙旅客,皆能享用此服務。
2013 年 10 月
10 月 12 日;推出汶萊皇家航空 B787 Dreamliner 班機 (蝴蝶航班)東南亞首家營運B787夢幻客機的航空公司
10 月 18 日:汶萊皇家航空 787 客機商業首航 (飛往新加坡)
2013 年 12 月
12 月 1 日;飛往杜拜及倫敦的夢幻客機長途航班首航
2014 年 4 月
4 月 3 日:汶萊皇家航空飛往墨爾本的夢幻客機航班首航,令汶萊皇家航空成為全球首家提供自墨爾本飛往倫敦 (經汶萊及杜拜) 無縫長途航線的航空公司。
2014 年 5 月
5 月 5 日汶萊皇家航空與空中巴士及普惠公司簽署七架搭載普惠公司 PW1127G-JM 引擎的空中巴士 A320neo 客機合約 (夾帶三種選項)。兩架採用經典高級格局的全新 A320 客機將於 2018 年陸續運達。
2016 年 2 月
2016 年 2 月 23 日:汶萊皇家航空斯里巴卡旺市飛往吉達的航線駕駛艙內,駕駛員全由女性機長副機長三人組組成,此創舉登上國際頭條。航班由 Czarena 機長以及資深副機長 Sariana 和 Dk Nadiah 負責駕駛。
Awards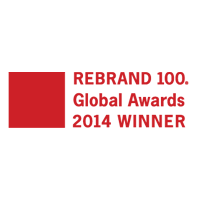 Winner of Travel Media Innovative Campaign and Content of the Yea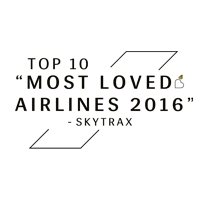 Top 10 Most Loved Airlines
Bronze award for Best Eastbound Long Haul Airline by the British Travel Awards
Winner of Regional Airlines – Asia by Travellers Choice TripAdvisor
Winner of Economy Class – Asia by Travellers Choice TripAdvisor